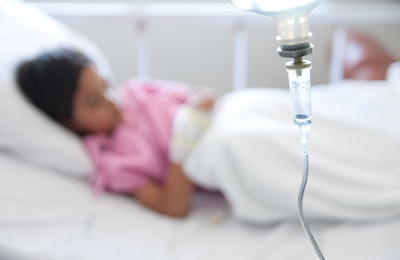 The Broad Institute of MIT and Harvard, Dana-Farber Cancer Institute, and St. Jude Children's Research Hospital on Thursday announced an academic collaboration to identify pediatric cancer vulnerabilities and translate them into better treatments.
The organizations said they will invest more than $60 million over five years to support a collaboration called the Pediatric Cancer Dependencies (PedDep) Accelerator project.
The project leverages a team of more than 80 collaborating investigators, data scientists, and research staff with the goal of reaching 100 members as each institution adds employees.
Designed to address gaps in knowledge about the biological basis of childhood cancer, the project seeks to develop genome-editing techniques to identify hidden vulnerabilities, leverage emerging technologies to characterize the genetic and epigenetic landscape of pediatric cancers, and identify effective combination therapies and mechanisms of drug resistance.
Additional goals include developing model systems where none currently exist for high-risk childhood cancers that have poor outcomes, developing computational approaches to mine and integrate data, developing innovative software tools for data sharing, and shortening the timeline for developing new therapies.
"The PedDep Accelerator exemplifies the power of deep collaboration and of bringing a multidisciplinary team together across institutions to tackle an important disease challenge that affects children worldwide," Francisca Vazquez, Broad Institute Cancer Dependency Map Project director and one of the projects co-leads, said in a statement.