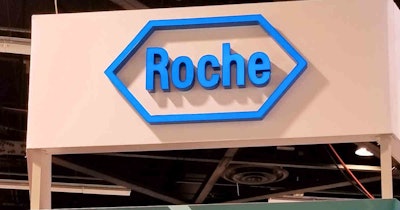 Roche announced Thursday that it has expanded its collaboration with Janssen Biotech to develop companion diagnostics for targeted therapies.
Roche said that the expanded agreement broadens opportunities for Roche and Janssen to collaborate in the precision medicine field with multiple companion diagnostics technologies, including immunohistochemistry (IHC), digital pathology, next generation sequencing, polymerase chain reaction, and immunoassays.
Financial and other terms of the agreement were not disclosed.
"Through collaboration, we aim to help advance personalized healthcare by developing tests that make more targeted therapies available to the patients who need them," Jill German, head of the pathology lab at Roche Diagnostic, said in a statement.
Examples of projects that may develop as a result of this collaboration include exploring data and tissue image analysis and the development of a new IHC assay to support patient identification and enrollment for personalized treatment, Roche added.