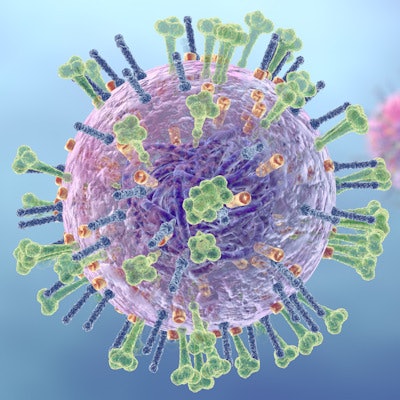 Applied BioCode's Respiratory Pathogen Panel designed for use with its BioCode MDx-3000 molecular system has received 510(k) clearance from the U.S. Food and Drug Administration (FDA).
The nasopharyngeal swab test screens for common viruses and bacteria, including influenza A and B, respiratory syncytial virus, Chlamydia pneumoniae, and Bordetella pertussis. The company announced the U.S. filing in September, which was supported by a prospective, multilab study of more than 2,600 samples.
The new panel can be used on the MDx-3000 unit at the same time as the company's gastrointestinal panel, which screens for 17 pathogens that cause diarrhea. According to the company, the system can process up to 188 samples in eight hours; it is designed to improve lab efficiencies and is suited for labs with moderate to high volume.