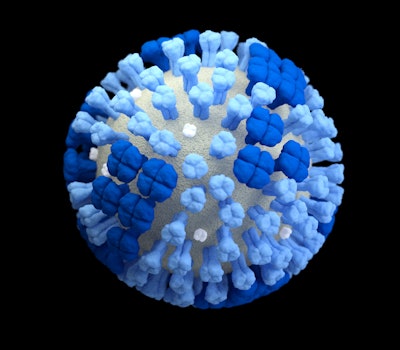 In a development that could mean higher demand for flu testing, Walgreens on Monday announced that flu activity is more than 10 times higher nationwide than in the 2021-2022 flu season, and has more than doubled over the past two weeks.
Flu activity was at its highest in Louisiana, Texas, and Mississippi during the week of October 10, according to the 2022-2023 Walgreens Flu Index.
Ten cities, including New Orleans, Houston, and Mobile, AL, had the most widespread flu activity this season, Walgreens added.
"As we head into the fall and winter seasons, our data show significantly higher flu activity early this year when compared to other flu seasons and it's increasing across the United States, especially in southern cities," Anita Patel, vice president of pharmacy services at Walgreens, said in a statement.
The Walgreens Flu Index is an online tool ranking the top markets and states for flu activity in the U.S. and showing the largest increases in flu activity week-over-week. It updates every Tuesday and is in its ninth season.