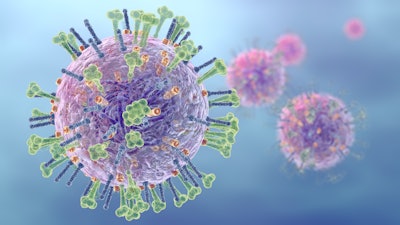 DiaSorin Molecular, based in Cypress, CA, will collaborate with the Department of Health and Human Services (HHS) Biomedical Advanced Research and Development Authority (BARDA) to support the U.S. Food and Drug Administration 510(k) clearance of a CLIA-waived molecular solution for infectious disease testing, DiaSorin said this week.
DiaSorin will develop, verify, and clinically validate a point-of-care (POC) instrument, the Liaison NES, and an initial combination test for SARS-CoV-2 and influenza A and B. Future product development will focus on additional respiratory infections and sexually transmitted diseases, among others.
Financial and other terms of the collaboration were not disclosed.
The Liaison NES enables untrained operators to perform testing for viral and bacterial pathogens using molecular technology.
It aims to support the decentralization of diagnostic testing beyond the hospital setting, according to Saluggia, Italy-based DiaSorin. Specifically, with the use of the system, patients will benefit from expanded access to rapid diagnostic results at a reduced cost, helping combat the spread of new and emerging pathogens, the firm said.
The Liaison NES system provides results in approximately 15 minutes and a long shelf life for reagents at room temperature, enabling automatic reordering for an uninterrupted supply of tests, DiaSorin added.