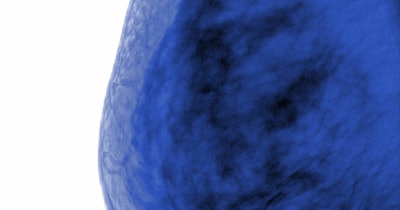 Precision oncology company Guardant Health announced on Monday that the U.S. Food and Drug Administration (FDA) has approved its Guardant360 CDx liquid biopsy test as a companion diagnostic for patients who may benefit from treatment with Menarini Group's Orserdu (elacestrant) therapy for patients with ESR1 mutation in estrogen receptor-positive (ER+), human epidermal growth factor receptor 2-negative (HER2-) advanced or metastatic breast cancer.
Orserdu is the first endocrine therapy approved by the FDA for use in postmenopausal women or adult men with ESR1 mutations and ER+/HER2- advanced or metastatic breast cancer with disease progression following at least one line of endocrine therapy. Guardant360 has been approved by the FDA for use in conjunction with Orserdu.
The Guardant360 CDx blood test uses genomic profiling to identify patients with ESR1 mutations who may benefit from Orserdu therapy. ESR1 mutations are present in approximately 40% of ER+/HER- advanced and metastatic breast cancers.
"This FDA approval is great news for breast cancer patients with ESR1 mutations, who now have, for the first time, an approved treatment for their specific type of cancer and a blood-based companion diagnostic," Guardant Health co-CEO Helmy Eltoukhy said in a statement. "We are pleased that the Guardant360 CDx liquid biopsy is now approved so that oncologists and their patients can access comprehensive genomic profiling to see if they are eligible to receive this therapy."