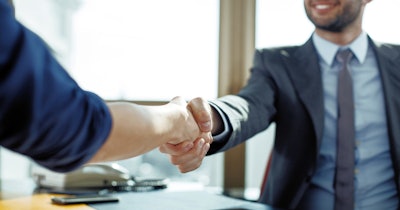 AccuStem Sciences and EmeritusDX will jointly manage scientific operations and R&D for AccuStem's product portfolio, the two companies have announced.
Initially, they will focus on furthering the validation of StemPrintER, AccuStem's recurrence predictor assay for patients with breast cancer.
The 20-gene test aims to measure the "stemness" of tumors—i.e., how much they behave like stem cells, which the companies say may indicate how likely cancer is to recur or respond to treatment.
AccuStem Sciences, a London-based clinical stage diagnostics company. and EmeritusDX, a cancer diagnostic and information company based in Irvine, CA, say the strategic partnership will position StemPrintER for launch in breast cancer recurrence prediction and boost R&D efforts to expand its indication to other tumor types in the future.
The firms said they would "further establish the utility of the assay" using EmeritusDX's molecular laboratories and R&D team—for example, in identifying which surgical intervention could improve outcomes.
AccuStem was founded in 2020 as a spinoff from Tiziana Life Sciences to commercialize an array of oncology products.
Wendy Blosser, CEO of AccuStem, said the company had found the ideal partner to "take StemPrintER through the validation and reimbursement process for breast cancer and other indications."
Robert Embree, CEO of EmeritusDX, said the StemPrintER technology evaluating tumor stemness offered "opportunities for healthcare providers to address a variety of clinically unmet needs for cancer patients."
"StemPrintER complements our existing product pipeline," he added.