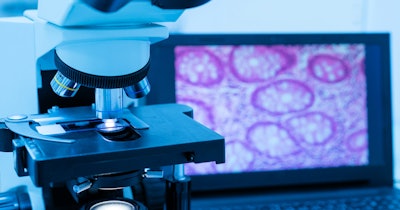 Artificial intelligence (AI) and digital pathology firm Paige said Thursday that it is launching an enhanced product suite to support pathologists in their diagnosis of breast cancer, reduce the subjectivity and tedium of manual diagnosis, and increase diagnostic efficiency and confidence.
The Paige Breast Suite includes Paige Breast Detect, Paige Breast Neoplasm, Paige Breast Mitosis, Paige Breast Lymph Node, and HER2Complete, a group of AI tools designed to support each step of breast cancer diagnosis and streamline pathologists' day-to-day workflows.
Paige noted that the product suite offers an AI tool for mitotic counting, which is a critical element of breast cancer diagnosis that is currently time-consuming and subjective. Paige Breast Detect and Neoplasm enable pathologists to better prioritize their review of slides or entire cases by providing AI results throughout the diagnostic workflow to enhance efficiency, the firm said.
The Paige Breast Suite is clinical-grade and built to the highest regulatory standards, the firm added.