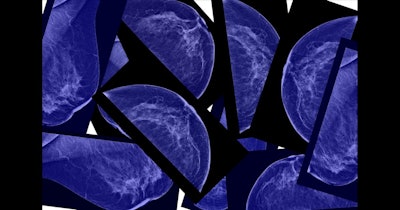 Precision oncology firm Reveal Genomics on Thursday announced that its HER2Dx genomic test for HER2+ breast cancer has been validated in the PHERGain phase II clinical trial.
The PHERGain trial was led by Medsir, a Barcelona, Spain-based firm that manages clinical trials. Reveal Genomics and Medsir entered a strategic partnership in 2022.
Detailed results of the PHERGain trial will be submitted for publication and presented at a future medical congress. The initial findings from the study were published in the Lancet Oncology in 2021.
HER2Dx is a standardized 27-gene expression predictive assay for patients with early-stage HER2+ breast cancer. Along with giving a predictive score for a patient's likely response to anti-HER2-based treatment before surgery, the test also scores risk of relapse and recurrence in patients with newly diagnosed HER2+ breast cancer.
The phase II clinical trial randomized 356 patients with newly diagnosed HER2+ breast cancer to neoadjuvant systemic therapy with six cycles of multiagent chemotherapy, trastuzumab, and pertuzumab or two cycles of chemotherapy-free dual HER2 blockade with trastuzumab and pertuzumab. When used in baseline pre-treatment tumor biopsies, the HER2Dx score for pathological complete response (pCR) was found to be significantly associated with pCR, regardless of the treatment regime, 18F-FDG-PET metabolic response, or hormone receptor status.
Moreover, in the study, HER2Dx identified 85% of patients with an invasive disease event as high-risk; 98% of patients scored as low-risk by HER2Dx were disease-free at last follow-up.
"The results of HER2Dx in PHERGain are remarkable and support the strong predictive and prognostic value of the test in patients with early-stage HER2+ breast cancer," Dr. Antonio Llombart, principal investigator of the PHERGain trial, co-founder of Medsir, and head of the medical oncology department at Hospital Arnau de Vilanova in Valencia, Spain, said in a statement. "The test will help to select which patients might be treated with trastuzumab and pertuzumab without chemotherapy, a treatment strategy with better quality of life than multiagent chemotherapy."