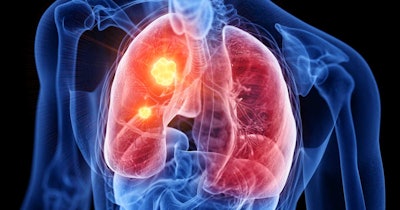 The Japanese Ministry of Health, Labor, and Welfare (MHLW) has approved the Guardant360 CDx liquid biopsy test as a companion diagnostic (CDx) for patients with unresectable advanced or recurrent, human epidermal growth factor receptor 2 (HER2)-mutant non-small cell lung cancer (NSCLC) who are eligible for treatment with the antibody drug conjugate Enhertu (trastuzumab deruxtecan).
Enhertu is a HER2-directed antibody drug conjugate jointly developed and commercialized by Daiichi Sankyo and AstraZeneca. The approval in Japan follows U.S. Food and Drug Administration approval for Guardant360 CDx for the same indication in August 2022.
The MHLW approved Guardant360 CDx in March 2022 for genomic profiling in patients with advanced solid tumors, with added companion diagnostic indications for identifying patients with microsatellite instability-high solid tumors who may benefit from treatment with Keytruda (pembrolizumab) or Opdivo (nivolumab), as well as patients with metastatic NSCLC who may benefit from treatment with Lumakras (sotorasib).
In addition, Guardant360 CDx received approval for national reimbursement in Japan in July.
The MHLW approval followed the drop of Guardant's stock, which fell 11%, closing on Friday at $35.01 on the Nasdaq. The drop was in response to the company's announcement that it had halted its COBRA clinical trial validating the firm's Guardant Reveal minimal residual disease assay.
Guardant's stock had risen about 4% to $36.50 on Tuesday morning.