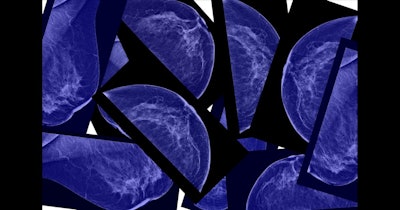 Myriad Genetics is collaborating with Memorial Sloan Kettering Cancer Center (MSK) to study the use of Myriad's minimal residual disease (MRD) testing platform in predicting breast cancer treatment response.
The platform is a tumor-informed high-definition assay that monitors circulating tumor DNA (ctDNA) levels via whole-genome sequencing. The partners will be studying treatment response prediction in patients with metastatic breast cancer treated with CDK4/6 inhibitors, as well as investigating the association of MRD testing with chemotherapy treatment response.
In a statement, Myriad said that the use of whole-genome sequencing offers increased test accuracy, a view shared by Dr. Pedram Razavi, PhD, a breast medical oncologist and director of liquid biopsy and genomics at MSK's Global Biomarker Development Program, who will be working with Myriad.
"We anticipate the MRD test from Myriad will be more sensitive and specific than many other ctDNA offerings for monitoring the response and, therefore, may more accurately identify the patients who will or will not benefit from certain therapies," Razavi said.
In June, Myriad partnered with MD Anderson Cancer Center to study the MRD testing platform as a noninvasive tool for treatment selection, surveillance, and radiotherapy treatment response in patients with metastatic renal cell carcinoma.