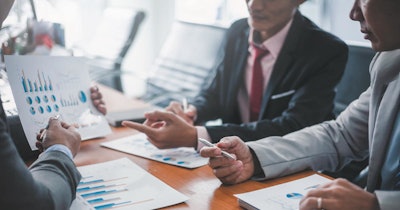 Guardant Health on Wednesday announced that UnitedHealthcare (UHC) now covers the Guardant360 CDx liquid biopsy test for patients enrolled in the insurer's commercial policies for all U.S. Food and Drug Administration (FDA)-approved companion diagnostic indications.
The new policy coverage by UnitedHealthcare is in addition to coverage of the Guardant360 CDx test under UHC Medicare Advantage policies for comprehensive genomic profiling of all solid tumors.
Oncologists use the companion diagnostic (CDx) test to assess whether patients are eligible for a targeted therapy for advanced or metastatic breast cancer or non-small cell lung cancer (NSCLC).
Guardant360 CDx, the first blood test approved by the FDA for comprehensive genomic profiling for all solid tumors, is now also FDA-approved as a CDx for four targeted therapies in NSCLC and one in advanced breast cancer.
In December 2019, Guardant360 became the first liquid biopsy test to be broadly covered by Medicare for use across the vast majority of advanced solid tumors.
"The biomarker identification available through the Guardant360 CDx blood test can enable oncologists to quickly identify patients who may benefit from a therapy targeted to their specific type of mutation to help improve their outcomes," Helmy Eltoukhy, Guardant Health co-CEO, said in a statement. "We believe this important decision will help expand patient access to genomic profiling across additional tumor types and healthcare plans in the coming years."