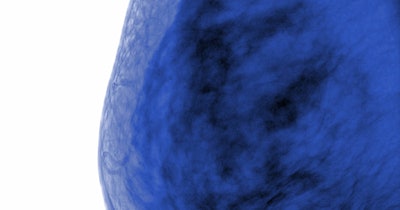 The College of American Pathologists (CAP) and American Society of Clinical Oncology (ASCO) on Wednesday announced that they have reaffirmed the Human Epidermal Growth Factor Receptor 2 (HER2) Breast Cancer Testing Guidelines, reducing confusion over terminology for reporting HER2 results.
The CAP/ASCO HER2 Breast Cancer Testing Guideline update was published as an early online release in the Archives of Pathology & Laboratory Medicine and the Journal of Clinical Oncology on June 7.
A recent clinical trial for metastatic breast cancer patients (DESTINY-Breast04) found that a treatment traditionally used for HER2-positive patients was also effective in patients considered HER2-negative. As a result of this trial, pathologists were uncertain if new reporting categories, such as a HER2 Low category, were needed to identify patients eligible for this treatment.
After reviewing results of the DESTINY-Breast04 trial and other studies, the CAP/ASCO panel determined that the current HER2 testing recommendations remain valid to identify all breast cancer patients who might benefit from the full spectrum of HER2-related therapies. While no changes to reporting terminology are recommended, the guideline update emphasizes awareness of the new clinical significance of the specific HER2 protein levels reported. In addition, a new reporting comment footnote is recommended to clarify the new clinical relevance of the specific HER2 protein expression levels.
"Since the game-changing advent of HER2 targeted therapies for breast cancer, the CAP/ASCO HER2 Breast Cancer Testing Guideline has played a critical role in setting standards to ensure breast cancer patients who might benefit from HER2 targeted treatment pathways are identified as accurately as possible," guideline update chair Dr. Kimberly Allison said in a statement, adding that this is the third update since its initial publication.
The recent results of the Breast-DESTINY04 trial using the antibody drug conjugate trastuzumab deruxtecan expanded the drug's approval beyond traditional HER2-positive breast cancers in metastatic patients. "However, the trial was not designed to test a new HER2 testing strategy and did not test new thresholds for results," explained Dr. Allison. "It used the current CAP/ASCO testing algorithm for HER2 protein expression levels. Therefore, the 2018 update recommendations are still considered the most accurate way to test and report the HER2 status of breast cancers."