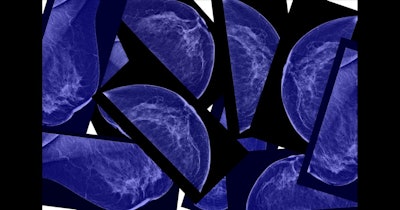 Biopharmaceutical company BPGbio on Monday announced an agreement with the Department of Defense (DoD) to continue the clinical validation of an artificial intelligence (AI)-guided breast cancer diagnostic panel developed under a previous agreement with the DoD's Clinical Breast Care Project (CBCP).
The CBCP includes the DoD's Uniformed Services University of the Health Sciences (USU), the Windber Research Institute, and The Henry M. Jackson Foundation for the Advancement of Military Medicine (HJF).
Expanded assessment of the diagnostic 34-gene panel will be completed on BPGbio's Interrogative Biology Platform, in addition to a comprehensive omics analysis and assessment using tissue and plasma/serum samples from a CBCP-supported program.
The panel was developed using AI to identify patients diagnosed with ER+ breast cancer who do not respond to hormone therapy, to guide caregivers to appropriate treatment options.
Boston-based BPGbio said the new panel builds on the success of its non prostate specific antigen (non PSA)-based diagnostic panel that differentiates prostate cancer from benign prostatic hyperplasia (BPH), eliminating unnecessary biopsies in patients with BPH whose PSA levels may be elevated.