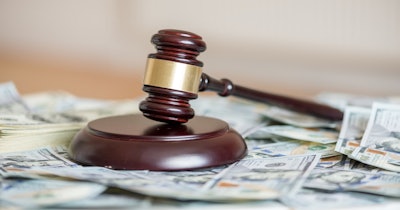 Genomic Health, a subsidiary of Exact Sciences, has agreed to pay $32.5 million to settle allegations by the U.S. Department of Justice (DOJ) that it violated the False Claims Act by engaging in a scheme to improperly bill Medicare for genomic laboratory tests for cancer patients.
The claims resolved by the settlement are allegations only, and there has been no determination of liability, the DOJ said.
In a statement, the DOJ alleges that Genomic Health conspired with and encouraged healthcare providers in a scheme to evade Medicare's 14-Day Rule, which governs the billing of genomic laboratory tests. The DOJ alleges that Genomic Health encouraged hospitals and physicians to cancel and reorder its breast cancer risk assay Oncotype DX tests after the 14-day period, or failed to discourage providers from doing so. As a result, Genomic Health received direct payment for tests that should have been covered in the lump sum reimbursement received by hospitals. The company was under investigation for these evasions in 2018, before its acquisition by Exact Sciences in 2019.
The company was also alleged to have failed to send timely invoices to hospitals for laboratory services that fell under the 14-Day Rule. It instead wrote off the unpaid fees for laboratory services, thus violating the Anti-Kickback Statute, said the DOJ.
The civil settlement includes the resolution of allegations brought in two separate actions filed against Genomic Health under the qui tam or whistleblower provisions of the False Claims Act. The whistleblowers' share from the proceeds of the settlement in this case will be approximately $5.7 million, according to the DOJ.