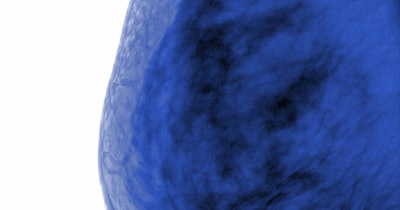 NeoGenomics has secured U.S. reimbursement for its RaDaR assay in breast cancer patients through the Molecular Diagnostics Services Program (MolDx).
RaDaR tests for up to 48 tumor-specific variants in cell-free DNA in blood plasma samples. NeoGenomics has designed the assay, which it sells as a laboratory-developed test in the U.S., to detect minimal residual disease (MRD), cancer recurrence, and early signs of relapse. Physicians can use the test to track patients over time and determine if further treatment is required.
In the first quarter, NeoGenomics made the RaDaR test fully available to U.S. clinicians, having previously provided it for use in clinical research studies and pharmaceutical collaboration, and completed a filing to MolDx.
The U.S. Centers for Medicare and Medicaid Services established MolDx in 2011 to provide coverage and reimbursement for molecular diagnostic tests. NeoGenomics CEO Chris Smith sees the inclusion of the test in the program as an important step toward growing sales of the product.
"Gaining our first Medicare coverage decision from MolDx for breast cancer is a significant milestone for the company, the clinicians we partner with, and the patients we serve. RaDaR, our MRD technology, addresses an unmet clinical need and improves clinicians' ability to accurately predict the risk of cancer recurrence," Smith said in a statement.
NeoGenomics has previously said it plans to seek MolDx coverage in two more indications by the end of the year. The diagnostic company sells the test for use in the monitoring of breast, colorectal, lung, and head and neck cancer.