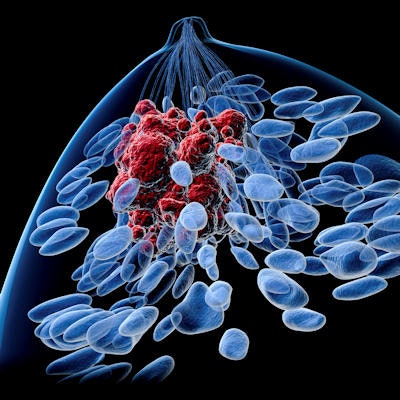 GenesisCare and Prelude have partnered on an early-stage breast cancer test for women diagnosed with ductal carcinoma in situ (DCIS) or stage 0 cancer and who are being treated with breast-conserving surgery.
Developed by Prelude, the DCISionRT test assesses a woman's 10-year risk of recurrence of DCIS or the development of invasive breast cancer. The test provides predictive information regarding recurrence risk, allowing physicians to better select those patients who will benefit from radiation therapy and surgery.
The new partnership makes the test available in Australia and increases patient access in the U.S. through GenesisCare's cancer treatment centers.