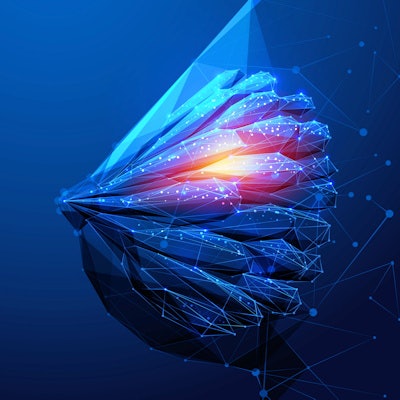 A team of Spanish researchers has developed a prototype of a new biosensor to help detect breast cancer in its earliest stages. The sensor is based on liquid biopsy technology and provides results in 30-60 minutes.
In a study published in ACS Sensors, a research team led by Dr. Ramón Martínez Máñez from Valencia Polytechnic University noted that mammography is the gold standard for breast cancer detection, but radiation and lower sensitivity and specificity in young women with dense breast tissue are drawbacks to the imaging technology.
The biosensor developed by the team works by analyzing a sample of the patient's plasma. The biosensor is composed of a nanomaterial -- a nanoporous alumina -- that facilitates the detection in plasma of miR-99a-5p microRNA, which is associated with breast cancer.
The biosensor's nanopores are loaded with a rhodamine B and are sealed with an oligonucleotide. If the pore gates do not detect the presence of the microRNA when interacting with the plasma sample, they stay closed. If the sensor detects the presence of miR-99a-5p, the pore gates open and rhodamine B is released.
Tests of the system have been performed at the IIS La Fe Institute for Health Research. The researchers hope to validate the biosensor in a larger group of patients.