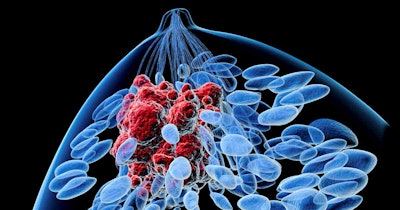 Prelude Dx on Friday announced it will present clinical utility data for its DCISionRT and Residual Risk Subtype tests at the 64th Annual American Society for Radiation Oncology (ASTRO) meeting held on October 23-26 in San Antonio.
The study consists of prospective data from 926 patients with ductal carcinoma in situ (DCIS) who had been tested with DCISionRT, a risk assessment test for patients with DCIS that predicts radiation therapy benefit, Prelude Dx said.
The data will be provided in an oral presentation entitled "Re-Thinking Clinicopathologic Risk Assessment in DCIS: Pooled Data from Validation Studies Comparing a 7-gene DCIS Assay to Clinicopathologic Features Alone," Prelude Dx said.
A poster entitled "The PREDICT Registry Australia: A Prospective Registry to Evaluate the Clinical Utility of a Biomarker Assay on Treatment Decisions in Patients with DCIS Following Breast Conserving Surgery" will also be presented.