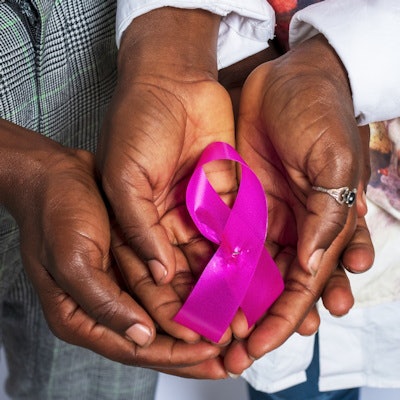 Guardant Health has touted research presented at the 2020 virtual San Antonio Breast Cancer Symposium (SABCS) demonstrating how its tools benefit women with breast cancer and advance breast cancer research.
Three research abstracts presented at the conference utilized Guardant's technology:
Abstract PS18-15 demonstrated the heterogeneity of ESR1 mutations associated with endocrine therapy treatment using data from the Guardant360 liquid biopsy dataset
Abstract PS18-28 utilized GuardantInform to identify a potential new mechanism of acquired treatment resistance among women with breast cancer treated with CDK4/6 inhibitors
Abstract OT-07-01 highlighted Guardant360 as a tool to provide a more comprehensive view of the medical records and clinical journeys of patients with breast cancer
In particular, the company pointed to the new research showing its GuardantInform platform identified treatment resistance in some patients with metastatic breast cancer. GuarantInform is a clinical-genomic platform designed to support more effective cancer therapies by combining de-identified clinical information with genomic data from the Guardant360 liquid biopsy test, according to Guardant.
The new research utilizing the platform showed patients with estrogen-receptor positive (ER-positive) and HER-2 negative metastatic breast cancer experienced treatment resistance. The tool can also be used targeted drug development, clinical trial optimization, and postmarketing studies, Guardant noted.