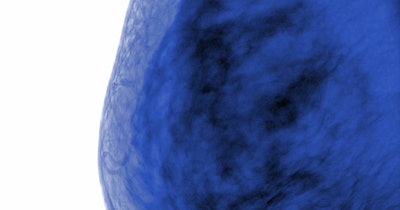 Barcelona-based biotechnology firm Reveal Genomics on Tuesday announced it will present new validation data from four studies for its HER2Dx diagnostic test for HER2-positive breast cancer at the San Antonio Breast Cancer Symposium (SABCS), held from December 6 to 10.
The results being presented at SABCS 2022 during a Spotlight Session show that the HER2Dx risk score was significantly associated with relapse-free interval and long-term survival outcomes in clinically low-risk patients in the APT and ATEMPT studies. Additionally, the results from these two studies showed that HER2Dx can reliably identify patients who might be good candidates for the de-escalation of systemic therapy.
Results from the DAPHNe and GOM clinical trials showed that the HER2Dx pCR score was able to predict patients' response to chemotherapy in combination with trastuzumab and pertuzumab, reliably identifying patients who might be ideal candidates for neoadjuvant paclitaxel, trastuzumab, and pertuzumab.
HER2Dx is a 27-gene expression prognostic and predictive test for patients with early-stage HER2+ breast cancer. The test integrates clinical information such as tumor size and nodal status with biological information that tracks immune response, luminal differentiation, tumor cell proliferation, and expression of the HER2 17q12-21 chromosomal amplicon, including the ERBB2 gene.