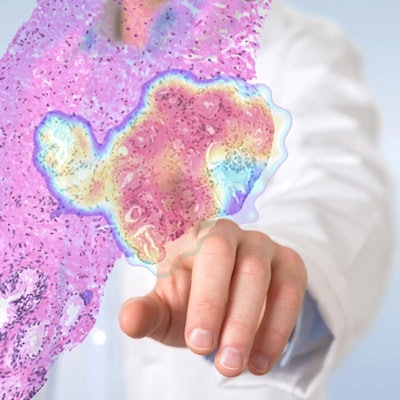 Ibex Medical Analytics is highlighting results from a clinical validation study regarding its Galen Prostate artificial intelligence (AI) software published in the Lancet Digital Health.
The study used the software to analyze slide images of prostate core needle biopsies. It was conducted by Dr. Liron Pantanowitz and Dr. Rajiv Dhir of the University of Pittsburgh Medical Center.
Pantanowitz and Dhir compared the algorithm's results to clinical pathology reports, finding that the Galen Prostate software had a sensitivity of 98.5% and a specificity of 97.3% for prostate cancer detection, with an area under the receiver operating curve (AUC) of 0.99. The algorithm also was able to provide tumor grading and to detect perineural invasion and tumor sizing.