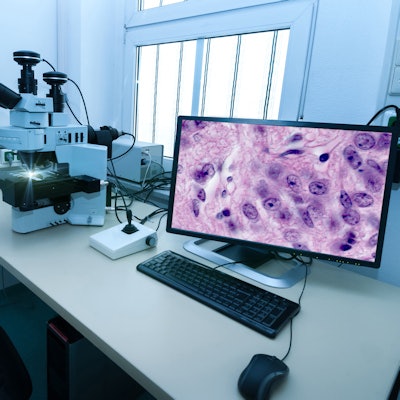 Royal Philips is partnering with artificial intelligence (AI) software developer Ibex Medical Analytics to promote their digital pathology products to hospitals, health networks, and pathology labs worldwide.
The combination of Philips' digital pathology solution and Ibex's AI-powered Galen cancer platform can improve reporting efficiency by 27% and boost productivity gains by 37%, as well as improve diagnostic consistency and accuracy, according to the companies.
Philips' IntelliSite system incorporates an ultrafast pathology slide scanner and an image management system and display. It includes advanced software tools to manage slide scanning, image storage, case review, and the sharing of patient information.
Ibex's Galen platform adds AI-powered cancer detection, case prioritization, grading, and other productivity-enhancing insights, the companies said.