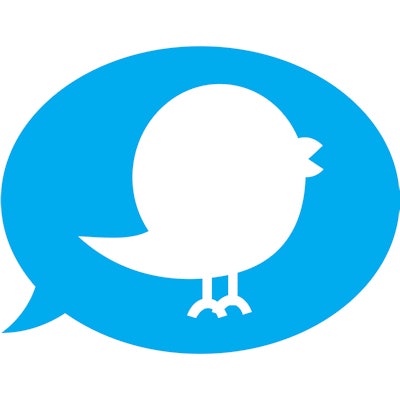 For the uninitiated in 2021, joining the Twitter social media channel may seem a bit daunting. But never fear, as pathologists have put together a complete guide in Laboratory Medicine to help you get started and take advantage of the vast array of educational and networking opportunities now available.
Twitter has become a crucial social media hub for doctors and other healthcare professionals, as well as for media professionals following and publicizing medical research.
Cleveland Clinic pulmonary pathology specialist Dr. Sanjay Mukhopadhyay and colleagues spelled out all of the ins and outs for how and why to get started on Twitter in a special report published March 15 in Laboratory Medicine, the journal of the American Society for Clinical Pathology (ASCP).
Mukhopadhyay explained to LabPulse.com that he and co-author Dr. Kamran Mirza, PhD, of Loyola University, saw a need for an article on the network that was geared specifically for the laboratory medicine audience, so they gathered social media experts from the specialty and asked them to share their experience.
"We felt that people needed to learn about all the incredible work that's going on in the 'Twitterverse'," Mukhopadhyay commented by email. "There's no doubt that most folks in pathology are not up to speed on these fast-moving developments."
The article provides all the basics of what Twitter is, how to create a profile, Twitter terminology, and etiquette. But it also includes a lot of detailed information about the value of the social networks; here are five brief takeaways from the 20-page article on what you can tap into:
1. Open access, night and day
Twitter is free to join and open all day and all night, every day of the year, allowing academic discussion to flourish without paywalls. It's easy to use and allows the dissemination of information with "unprecedented speed."
"As users in one time zone go to bed, others who are just waking up begin to read and tweet, creating a 24/7/365 live global online conference," the authors wrote. "We encourage others to plug into the power of Twitter, the network that never sleeps."
Unlike Facebook, Twitter encourages relationships between people who may not be friends in the traditional sense, the authors noted.
2. Hierarchies crumble, shy people emerge
The Twitter platform brings together people who have never met in real life, "bridging gaps in seniority" and creating opportunities for mentorship and future employment.
"A medical student or first-year pathology resident can easily ask a question addressed to a senior professor without the formality or barriers associated with traditional offline interactions," Mukhopadhyay et al wrote.
Furthermore, those who may be shy in real life may find their voice and become known on the platform, the authors suggested.
3. Global pathology education on demand
Lab medicine professionals can further their education through a range of user-friendly tools like polls, pathology case studies, embedded videos, and "Tweetorials," which are composed of a series of linked posts on a particular hot topic.
"Tweetorials have become an increasingly popular teaching tool in pathology and laboratory medicine, as well as many other specialties in medicine," the authors wrote.
4. COVID-19 immunity
Twitter was among the social media channels used to disseminate crucial literature and commentary about the coronavirus quickly during the pandemic in 2020.
"Although the deluge of information that ensued had mixed results, some pathologists did an exemplary job in sharing breaking information virtually instantaneously while maintaining scientific integrity," the authors wrote.
In 2020, Twitter also became the gateway for a series of free virtual morning lectures designed for residents and hosted by the College of American Pathologists.
#CAPVirtualPath has more than 9 million impressions! Bravo to @Pathologists and all the people making this possible.
I love the composite image. #WeAreNotAlone#ILookLikeAPathologist pic.twitter.com/dtu2bxPx8Y

— Christina Arnold, MD🦋 (@CArnold_GI) April 7, 2020
5. Personal public relations
If you have written an article for an academic publisher, it's normally hard to know if your work has actually been read. But Twitter provides a platform to disseminate your own articles, with tools to track outreach. The global pathology community -- including experts in the field -- may freely weigh in on the research.
"Genuine enthusiasm for one's scholarly work, coupled with a desire to communicate the work to others, stimulate discussion, and solicit feedback, is welcomed by the pathology community on Twitter," Mukhopadhyay and colleagues wrote.
Twitter posts and discussions may also get picked up by national and international news media, with potential to further publicize research and position authors as sources for articles.