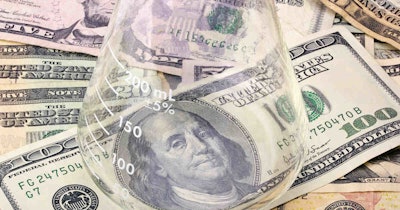 The U.S. Biomedical Advanced Research and Development Authority (BARDA) has executed its option to fund development of a musculoskeletal imaging system.
Rivanna, the developer of the system, partnered with BARDA to advance its Accuro XV fracture detection system in 2021. At the time, BARDA committed $11.6 million to support the development of a device that could quickly triage fracture severity in the wake of a chemical, biological, radiological, or nuclear attack and thereby preserve x-ray resources for the highest-priority patients.
Almost two years into the partnership, BARDA has taken up its option to provide a further $30.5 million over 39 months. The funding is intended to support Rivanna throughout the submission of an application for clearance by the U.S. Food and Drug Administration (FDA). Delphine Le Roux, director of program management at Rivanna, discussed the BARDA funding award in a statement.
"Completing our base-stage performance milestones ahead of schedule is a testament to our organization's dedication and commitment to healthcare innovation," Le Roux said. "As a direct consequence of this accomplishment, the project received early option one funding, expediting Accuro XV's product development and initial clinical evaluations for FDA clearance."
Unlike x-ray imaging, Accuro XV is designed to assess fractures and soft tissue injuries simultaneously without exposing patients to radiation. BARDA cited that the device is portable and radiation-free as attractive characteristics when it first partnered with Rivanna. These characteristics suggest the technology could support fracture screening in a mass casualty incident such as a radiological or nuclear emergency.