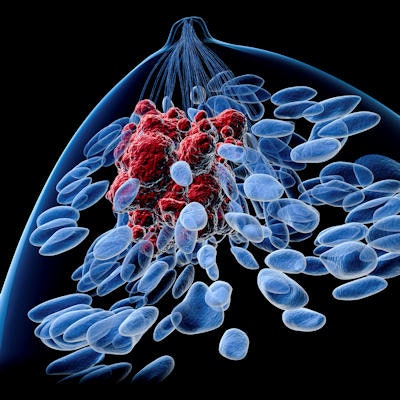 Ibex has announced receipt of the CE Mark for its Galen Breast software for use in supporting pathologists in detection of various types of breast cancer.
Galen Breast uses artificial intelligence (AI) and machine learning and was trained on hundreds of thousands of image samples, scanned from biopsy slides digitized using digital pathology, according to the company.
The CE Mark follows results from a blinded, multisite clinical study at Institut Curie in France and Maccabi Healthcare Services in Israel. Company leaders said the Galen Breast software demonstrated high accuracy in detecting various types of breast cancer, including invasive and in situ cancers, distinguishing between different types of invasive cancer and grading of ductal carcinoma in situ (DCIS) lesions.
The platform is now available as Ibex partners with laboratories, hospitals, and health systems to implement AI technology into the diagnostic pathology workflow.