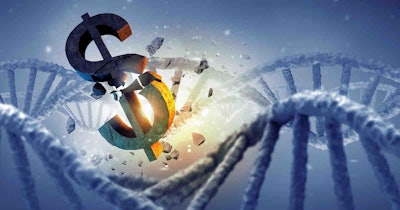 Molecular diagnostics company Biocartis said it plans to lay off 140 people, approximately 25% of its workforce, in a reorganization aimed at reducing annual operating expenses.
The Mechelen, Belgium-based supplier of instruments and tests said the plan would reduce operating expenses by about 18 million euros ($19.7 million) annually.
With the savings, its expects to break even on an earnings before interest, taxes, depreciation, and amortization (EBITDA) basis by the end of next year.
The planned reorganization would enable the company to increase its focus on partner-funded test menu expansion and increase oncology test utilization as part of a U.S. commercial strategy, Biocartis said.
With the reorganization, Piet Houwen, chief operating officer, submitted his resignation effective September 1.
The company withdrew its 2023 financial outlook, saying it may update it at the end of August when it reports financial results for the first half of 2023.
In February, the company said it anticipated revenues of 55 million euros to 60 million euros this year. That would represent year-on-year growth of 25% to 35% excluding sales of SARS-CoV-2 tests that are expected to further decrease.