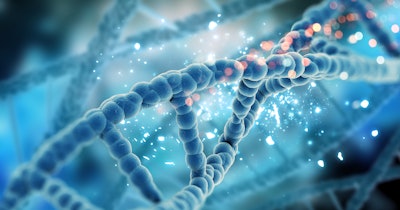 Mechelen, Belgium-based molecular diagnostic firm Biocartis and HiloProbe, a Umeå, Sweden-based biotech firm, on Monday announced that they have entered a collaboration to commercialize and distribute a colorectal cancer test.
Financial and other terms of the agreement were not disclosed.
The test, ColoNode, is CE-marked and will be distributed first as a manual kit by Biocartis to expert laboratories in selected European countries. Pending commercial uptake of the manual kit, HiloProbe and Biocartis will consider developing a fully automated version on Biocartis' decentralized Idylla molecular diagnostic testing platform.
The gene expression signature test can help detect nodal metastasis in patients with colorectal cancer (CRC). It detects and characterizes tumor cells in post-operative CRC lymph node samples.
The ColoNode kit can analyze up to 100% of the lymph node volume and is more sensitive in detecting tumor cells than H&E staining, the firms said. It also provides an estimation of the risk of CRC recurrence based on the tumor aggressiveness markers included in the ColoNode kit.