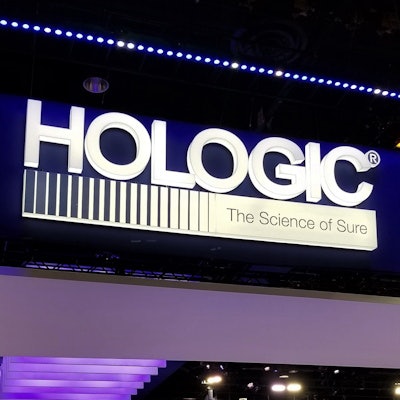 A strong surge in sales of its molecular diagnostics products helped Hologic offset declines in other areas of the company's business in its third fiscal quarter.
For the quarter (end-June 27), Hologic reported revenue of $822.9 million, compared with $852.4 million in the same quarter of 2019. The 3.5% decline was due to the loss of sales from Hologic's Cynosure division, which it sold in January.
On the positive side, Hologic reported that its Diagnostics division had third-quarter sales of $460.3 million, up 169% compared with 2019. The higher numbers reflect strong sales of the company's two SARS-CoV-2 assays that run on its Panther and Panther Fusion systems.
On the other hand, the company's Breast Health segment posted sales of $224 million, a decline of 31% compared with the same quarter in 2019.
The company's net income for the quarter was $137.9 million, an increase of 47% from the third quarter of 2019, when it posted net income of $93.9 million. Hologic attributed the increase in net income and organic revenue to strong sales of its two COVID-19 diagnostics.