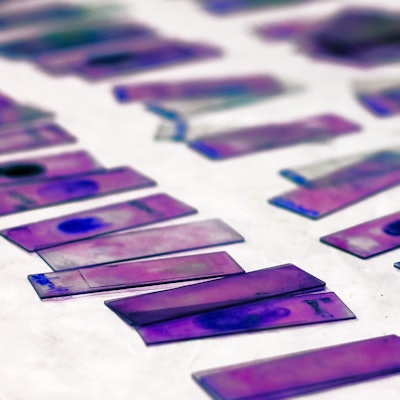 The College of American Pathologists (CAP) has released its 2019 annual report, underscoring the impact of pathologists on improving laboratory quality.
"This organization empowers members to harness their collective energy to become the best pathologists they can be and receive fair compensation for their work," President Dr. Patrick Godbey said in the report's opening letter. "The ultimate goal is to improve the health of our patients by diagnosing disease accurately and guiding effective therapy."
The college highlighted the following 2019 achievements:
Supplied 22,706 laboratories with proficiency testing programs and accredited 8,077 laboratories around the world.
Advocated to protect patients from surprise medical bills arising from unexpected out-of-network care provided at in-network hospitals.
Enrolled more than 1,000 pathologists in its Pathologists Quality Registry.
Added 130 new requirements to its 2019 laboratory accreditation checklist and revised approximately 290 requirements.
Released 98 revised cancer protocols and biomarker templates through its Cancer and Pathology Electronic Reporting Committees.
Offered 496 live and online educational courses for pathologists and laboratory professionals.
Hosted "See, Test, and Treat" events through its foundation to provide free cancer screening and medical education to more than 800 underserved women.
Awarded 25 scholarships to residents, fellows, and medical students to support advanced training opportunities in informatics and translational diagnostics.

The report also included financial data from the year (end-December 31). CAP posted revenues of $231.4 million, a 6.1% increase over fiscal year 2018, and net income of $23 million.