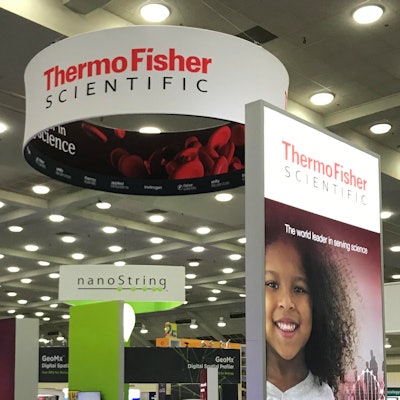 Lab and scientific instruments manufacturer Thermo Fisher Scientific posted revenues for the fourth quarter of 2019 that were up 4.9%, while net income also grew.
For the period (end-December 31), Thermo Fisher reported revenues of $6.829 billion, compared with sales of $6.507 billion in the fourth quarter of 2018. The company's net income for the period was $1.002 billion, compared with $898 million in the same quarter of 2018.
For the full year, Thermo Fisher recorded revenues of $25.542 billion, up 4.9% compared with sales of $24.358 billion in 2018. Net income for the most recent year was $3.696 billion, compared with net income of $2.938 billion the year before.