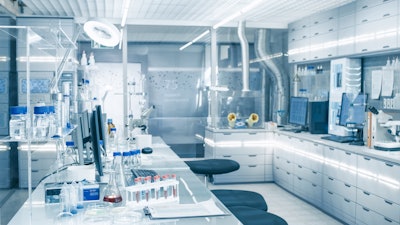 Thermo Fisher Scientific's Pharmaceutical Product Development (PPD) clinical research business on Thursday announced plans to invest $59 million to expand its laboratory operations in Highland Heights, KY.
The present facility, at 71,600-sq-ft, will grow to 114,000-sq-ft and be completed in stages by the end of 2024, Thermo Fisher said. The company anticipates it will add 200 new jobs for people working in the facility over the next five years.
Much of the expansion will add to the clinical research business's sample management and testing capacity, supporting new therapeutics such as vaccines and cell and gene therapy products, Thermo Fisher said.
The Highland Heights central lab provides safety testing including automated chemistry, hematology, urinalysis, anatomic pathology, flow cytometry, microbiology, and molecular assays.
The central lab also provides clinical sample management, processing, and storage; kit design and preparation for the collection of clinical samples; and sample testing services.
A biomarker lab offers support for regulated biomarkers with immunoassays, flow cytometry, and molecular assays, Thermo added.