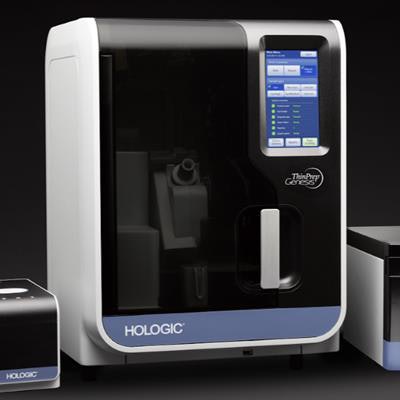 Hologic has received the CE Mark for its ThinPrep Genesis processor for cytology slide and molecular test preparation, giving the company the go-ahead to market the system in Europe.
ThinPrep Genesis is designed to prepare slides for cytology as well as aliquot samples for molecular testing. It features automation capabilities that are designed to reduce manual sample handling, according to the company.
For example, ThinPrep Genesis provides automated barcoding of samples, a feature that ensures accurate sample tracking as well as fewer manual steps. The increased automation is expected to deliver ergonomic benefits by reducing repetitive strain for laboratory professionals, Hologic said.
ThinPrep Genesis is the latest addition to Hologic's ThinPrep family of products, which includes the ThinPrep 2000 processor and the ThinPrep Integrated Imager.