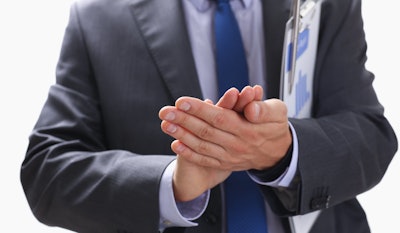 Illumina has appointed Agilent Technologies' Senior Vice President Jacob Thaysen as CEO, effective September 25.
Thaysen is a senior vice president at Agilent, as well as president of its life sciences and applied markets group. He has previously headed the firm's diagnostics and genomics group, and was corporate vice president of R&D at Dako, which was acquired by Agilent in 2012. He holds a master's degree and a doctorate in physics from the Technical University of Denmark.
This appointment will be Thaysen's first career position as CEO. He will also become a member of Illumina's board of directors.
Interim CEO Charles Dadswell will return to his position as senior vice president and general counsel for the firm.
Illumina's share price was down about 4% at $161.63 in Tuesday morning trading on the Nasdaq.
In its announcement naming Thaysen as CEO, llumina noted that in 2022, the Agilent life sciences and applied markets group for which he had responsibility "had revenue of approximately $4 billion, more than 50,000 customers, and an operating margin of approximately 30 percent."
Thaysen also has been offered public support from activist investor Carl Icahn, who spearheaded a proxy battle earlier this year which resulted in board chairman John Thompson being voted out and the departure of CEO and director of the board Francis deSouza.
Thaysen will face several major challenges immediately upon taking up the CEO mantle beyond the usual challenges of a competitive sequencing market. Many of the issues he will need to contend with are consequences of Illumina's $8 billion acquisition of Grail in 2021, including regulatory opposition in both the European Union and U.S. and an investigation by the U.S. Securities and Exchange Commission.