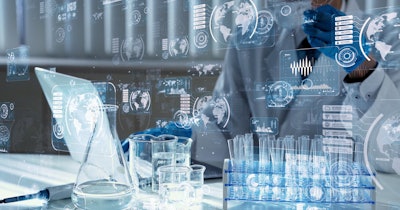 Bio-Rad Laboratories on Monday announced that it has entered into an exclusive licensing agreement with NuProbe USA that will allow NuProbe to license its allele enrichment technologies to Bio-Rad for the development of multiplexed digital polymerase chain reaction (PCR) assays.
The technology will advance Bio-Rad's portfolio of oncological products, Bio-Rad said, underscoring the importance of its multiplexed mutation detection assays and how they aid translational research, therapy selection, and disease monitoring.
"Bio-Rad provides the leading solution for digital PCR, and we are committed to providing oncology researchers with technologies that enable everything from biomarker discovery to clinical trials and patient monitoring of minimal residual disease," Simon May, executive vice president and president of Life Sciences at Bio-Rad, said in a statement.
The agreement enables NuProbe USA to apply "our blocker displacement amplification [BDA] technology to [Bio-Rad's] Droplet Digital PCR," David Zhang, cofounder and CEO of NuProbe USA, said in a statement.
BDA is a PCR method in which variant DNA alleles are enriched over 1000-fold over wild-type alleles. The technology has been validated on clinical samples across platforms including quantitative PCR, digital PCR, Sanger sequencing, sequencing-by-synthesis (a next-generation sequencing technique), and nanopore sequencing.
NuProbe indicated that its products are for research use only (RUO) and not for in vitro diagnostic use.