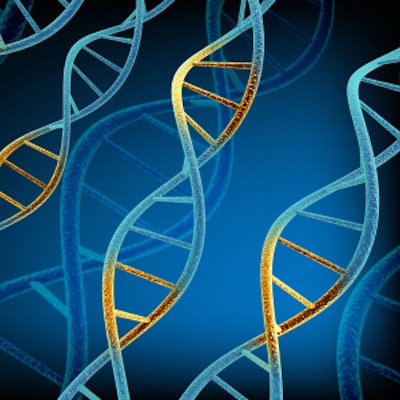 Genomics and molecular diagnostics firm NuProbe has announced a new assay called VarTrace for identifying DNA microsatellite instability (MSI) in tissue or blood.
The condition is present in about 15% of colorectal cancer patients and 30% of endometrial cancer patients, and is associated with better immunotherapy response and survival rates, according to the firm. But identifying MSI can be difficult using quantitative polymerase chain reaction (qPCR) testing, the company said. Its assay consists of a thermodynamic model of DNA microsatellite binding that boosts the effectiveness of qPCR testing.
VarTrace's efficacy was demonstrated in a study published July 26 in Nucleic Acids Research. The test is currently only for research use.
"Rapid, simple, affordable, and noninvasive detection of MSI will be very helpful in helping clinicians decide whether to use immunotherapy drugs such as pembrolizumab," said NuProbe scientific advisory board member Dr. Amir Jazaeri in a statement released by the firm. "This research and assay could potentially help improve outcomes for endometrial cancer patients, many of whom have MSI."