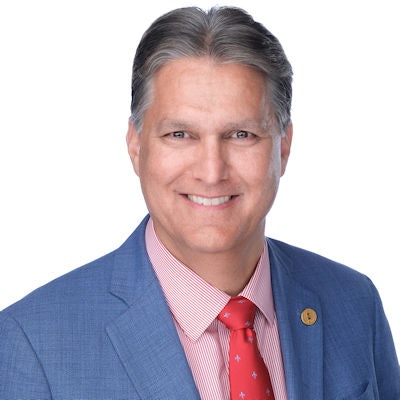 Laboratory testing has been at the center of the pandemic since the start, and it continues to present big challenges as well as opportunities.
The initial failure of the diagnostic test developed by the U.S. Centers for Disease Control and Prevention (CDC) and distributed to public labs was among the biggest problems with national management of the public health emergency to date. After policies by the U.S. Food and Drug Administration (FDA) were loosened to allow labs to conduct their own tests and companies to introduce products with slight or no review, problems with supply shortages and quality of antibody tests quickly surfaced.
The national government has deferred to states to manage testing and other aspects of reopening plans and is reportedly planning to close federal testing sites. In contrast with the state-led approach to testing, some experts are calling for a national testing strategy. At a recent virtual briefing for laboratories held by the CDC, Dr. Gary Procop, chair of the American Society for Clinical Pathology's (ASCP) commission on science, technology, and policy, made the case for a national testing strategy involving the professional associations leading lab medicine.
Procop, who is also director of molecular microbiology, virology, and parasitology at the Cleveland Clinic, shared his thinking on the value of a national testing strategy in an interview with LabPulse.com. The interview has been edited for length and clarity.
LabPulse: Why is a national testing strategy needed for COVID-19?
Procop: Testing has been all over the board from the beginning. We have a lot of different professional societies. They are all doing something positive during the pandemic. It would really be great if a group like the FDA or CDC would pull together experts from all of these different professional societies and work toward a national testing strategy. We all bring something slightly different to the table.
It needs an honest broker and I think a governmental honest broker is probably the best way to go.
What would be the top goals?
The most important goals would be to discuss which type of testing should be used in which patient population settings. Even at our institution, we have seen diagnostic testing beginning to be used for screening. Screening is very different from diagnostic testing. Should we screen asymptomatic people? If the answer is yes, how best do you screen asymptomatic people? Why are you screening? What should be done when you get the results? Those are the types of dots that need to be connected.
Some societies have more skill sets in particular areas. This is where coordination and cooperation could be amazingly beneficial to the nation.
What are some examples of the negative effects of a lack of national screening strategy?
The first would be [lack of] coordination of laboratories. I talk to laboratory directors all around the country. They don't know from week to week how many test kits they are getting. If we could just have some transparency -- let's use tests where they are actually needed and [ensure] they are being done according to a national testing strategy. An amazing amount of waste could be eliminated and I think we could also get the tests to people who need them the most, through coordination and cooperation.
Would the national strategy be heavily centered on utilization management?
Utilization management would be part of it, the other would be scientific guidance. Right now, serologic testing for COVID-19 is the wild, Wild West. There are so many inappropriate tests that have flooded the market. And honestly, those dollars could be better spent. So, with utilization management comes guidance. I also think with utilization management comes transparency in the supply chain. If the agreement is that a test is best utilized in [particular] situations, then it comes down to logistics. How many patients do we need to test? How many kits do we have? How do we get this done?
Have the supply shortages for lab tests eased?
The situation has improved, but it is far from perfect. We still cannot get all the tests we want. For all of the tests that we run, the reagents are on allocation; we can only get so many tests for each of the different platforms and we still can't get enough viral transport media, so we have had to migrate over to normal saline as a transport media. There are still shortages -- it's not business as usual yet. Most concerning now is the recent and substantial rise in coronavirus cases. We are going in the wrong direction, and it doesn't have to be like that. Neighbors and allies like Canada and the U.K. have gotten it right. We need to take a lesson from them, and a national testing strategy would be a start.
What are your thoughts on the appropriateness of screening asymptomatic people?
We have learned a lot already through this pandemic. One thing we are finding is that as you test asymptomatic people you will catch a [lot] of people that have old disease. They had disease one week ago, two weeks ago, three weeks ago. And you are kind of ringing the fire alarm for no reason. They are not going to transmit disease. Do you send those people to the doctor? I think testing should focus on people who really need it, people that are symptomatic or at high risk.
Would the White House be on board with a national testing strategy, given its emphasis on states taking control?
I don't know that you can mandate people to follow a plan. But in my mind, governors want to do the best for their citizens. So if they had opportunity to hear from national experts that have come together with no other agenda than to put forward the best evidence-based strategies, I am certain that every governor would at least listen. The hope is that some of those practices would be implemented.
How could a national strategy inform the use of new tests?
There is one antigen test that is on the market and we will probably see more become available. Those tests traditionally have had lower sensitivity than nucleic acid amplification tests. This would be an area where national guidance would be important. If you had a patient who is symptomatic and tested negative with an antigen test, traditionally we have followed those up in the laboratory with a more sensitive test. That is the type of guidance that would be needed. And hopefully we will have better ideas going forward on what serology tests are useful.