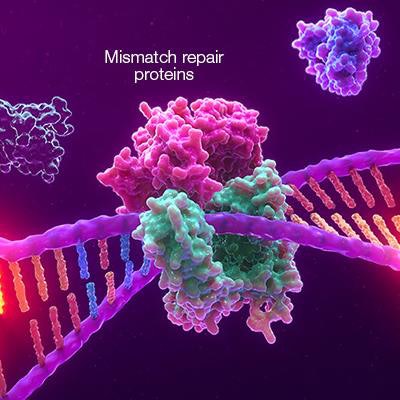 Promega and Merck announced a collaboration to develop a polymerase chain reaction (PCR) companion diagnostic to evaluate microsatellite instability (MSI) for use in guiding treatment with the blockbuster programmed cell death 1 (PD-1) inhibitor pembrolizumab (Keytruda).
Keytruda has broad approval by the U.S. Food and Drug Administration (FDA) for treating solid tumors that are shown on a laboratory test to be MSI-high or mismatch repair deficient (dMMR). The two companies are set to develop a test for the U.S. and China, followed by other territories.
On its own, Promega is also pursuing approvals for an MSI diagnostic globally, with plans to launch in the U.S., China, and Europe in the first half of 2020. The diagnostic has already been used for research purposes for many years. The company will demonstrate its methods for MSI assessment in poster presentations at the Association for Molecular Pathology (AMP) annual meeting being held November 7-9 in Baltimore.