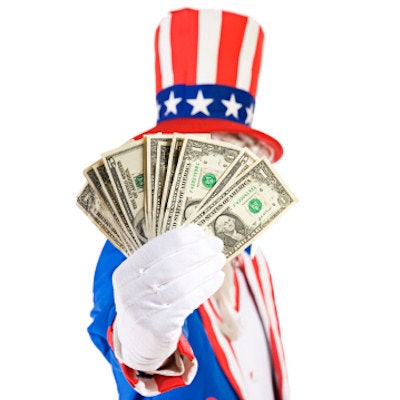 The just-announced legislative proposal to use benchmark payment rates based on median or mean in-network contracts for out-of-network physician billing -- or so-called surprise billing -- is "unacceptable," the College of American Pathologists (CAP) said in a statement.
Sen. Lamar Alexander (R-TN), Rep. Frank Pallone (D-NJ), and Rep. Greg Walden (R-OR) unveiled an agreement on December 8 that includes provisions enabling the government to set payment rates and an independent arbitration process for claim amounts over $750. The plan is to attach the proposal to spending legislation, which needs to be passed by December 20.
Concern has been intense among the public and legislators about surprise medical bills following emergency visits, due to the use of out-of-network providers and balance billing directly to patients for services not covered by their insurance companies.
A number of bills have been under consideration at the federal level, including plans to default to in-network payment rates for out-of-network providers. CAP has viewed this as its top advocacy issue and has been lobbying, along with other physician groups, for requirements on network size and an independent arbitration process for doctors and insurance companies to resolve claims.
One bill had suggested an arbitration process for amounts above $1,250, which CAP leaders deemed insufficient for pathologists, given that most pathology services would be under that threshold. As for rate setting, CAP has been concerned that dictating median rates for out-of-network services at in-network facilities would put insurance companies in the driver's seat, using proprietary reimbursement criteria.
"Despite repeated calls for changes to the physician payment mechanism for out-of-network services, the legislative plan ... still uses rate setting for out-of-network services," CAP said in its statement. "The CAP maintains that benchmark payment rates based on median or mean in-network contract rates are unacceptable."
Furthermore, the organization opposes the $750 threshold for accessing an independent dispute resolution process.
"Independent arbitration systems work by financially protecting patients and reducing out-of-network costs," CAP said. "The threshold must be removed so all physicians can access a fair and equitable arbitration process."