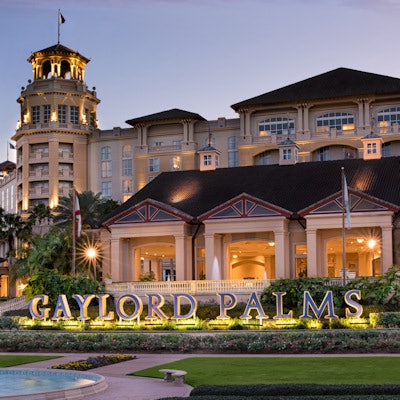 ORLANDO, FL - Federal legislative efforts tackling surprise medical bills face an uncertain future, despite bipartisan support and the potential for billions of dollars in cost savings, presenters said during a session at the College of American Pathologists (CAP) annual meeting.
Surprise billing is at the forefront of issues on CAP's advocacy agenda, said Dr. Donald Karcher, chair of CAP's Council on Government and Professional Affairs. He moderated a panel on timely advocacy topics at the meeting, which is being held at the Gaylord Palms Resort and Convention Center in Kissimmee, FL, near Orlando.
Surprise bills are clearly a big problem for patients who have an emergency medical situation and wind up being treated by physicians who are not part of their insurance network. But a high percentage of out-of-network billing takes place in inpatient settings -- and not emergent services, noted panelist Dr. David Gang, chair of CAP's Federal and State Affairs Committee.
A retrospective study recently published in JAMA Internal Medicine (Sun et al, August 12, 2019) illustrated the rise in out-of-network billing for patients with private insurance through one large payor in the U.S. Out of 13.5 million emergency room admissions at in-network hospitals, the incidence of out-of-network billing increased from 32.3% in 2010 to 42.8% in 2016, Gang noted. And of 5.5 million inpatient hospital admissions, out-of-network billing increased from 26.3% to 42%.
"Clearly that is a continuing and growing problem," said Gang, who is division chief of anatomic pathology at Baystate Health in Springfield, MA.
The narrowness of specialist provider networks is a root cause of surprise medical bills, CAP has emphasized. An informal survey of pathologists by CAP showed that one-third of respondents had been denied requests to be added in-network.
Federal bills on the table
Traditionally, surprise medical bills were handled at the state law level. However, in recent years, with an increase in publicity about the issue, it is now front and center in the White House and Congress, Gang noted.
More than 40 bills related to surprise billing are being reviewed in 20 states, and four bills have been proposed at the federal level in the Senate and House of Representatives:
Lower Health Care Costs Act (S1895)
Protecting People From Surprise Medical Bills Act (HR 3502)
No Surprises Act (HR 3630)
Stopping the Outrageous Practice (STOP) of Surprise Medical Bills (S 1531)
The names of these bills certainly appeal to the public, Gang said. Additionally, there's a lot of cash at stake. The Congressional Budget Office estimated savings of almost $25 billion by 2029 through the surprise medical bill provisions of the Lower Health Care Costs Act, which was developed by the Senate Committee on Health, Education, Labor, and Pensions (HELP).
CAP has spoken out against provisions of HELP, noting that physicians would be paid median rates for out-of-network services performed at in-network facilities. This would mean that insurers could determine the value of physician services, based on criteria that are proprietary. A cornerstone of CAP's advocacy is that an independent arbitration process is needed for insurers and physicians to settle out-of-network claims.
The No Surprises Act incorporates an arbitration process, but only for claims above the threshold of $1,250, which CAP sees as inadequate.
"How many of us are going to have a service that costs $1,250 in our day-to-day operations that we would be trying to resolve?" Gang asked. "The answer is not too many. You'd have to order a lot of [immunohistochemistry tests] to get up to $1,250."
CAP favors provisions of the Protecting People From Surprise Medical Bills Act, including protection for patients against surprise out-of-network bills and an arbitration process for physicians and insurers to work out their differences.
Saving a boatload of money
CAP's positions on legislative activities are in line with those of other physician organizations, including the American Medical Association (AMA). There has to be communication about rates between the insurance companies and the people doing the work, said Dr. Srinivas (Bobby) Mukkamala, an otolaryngologist in Flint, MI, and a member of the AMA Board of Trustees. Benchmark rates need to be transparent and based on fair market value for services, he added.
Mukkamala also acknowledged the challenges, however.
"Legislation that restricts physician payment to the in-network rates without arbitration saves a boatload of money," he said.
Savings estimates are based on a presumption that if physicians are paid less, then insurers will lower premiums and federal subsidies for insurance premiums will go down accordingly, he noted.
Mukkamala also acknowledged pushback against the regulation of networks to require them to be more inclusive and representative of specialists. The "folks in DC" do not want to touch network regulation -- they prefer it to be handled on the state level -- and this is a sticking point in negotiations, he said.
Surprise collapse of surprise bill bills?
Due to publicity, potential cost savings, and bipartisan support, it seemed as though a bill to rein in surprise medical bills was a sure thing this year. However, legislation is now in limbo.
The thinking was they could "tackle this pretty quickly, but then, of course, the nuances came out," Mukkamala said.
"What they thought might be easy is turning out to not be so easy," he said.
Similarly, panelist Adriel Bettelheim, the healthcare editor at Politico, said surprise billing should have been an "easy fix." It had irresistible appeal to people in Congress, a veneer of bipartisanship, a lot of scary anecdotes and horror stories over jaw-dropping medical bills, and the promise of savings.
"You can apply that to all sorts of new spending, so that gave it a lot of momentum," Bettelheim said.
But in reality, legislation is close to dead if it isn't tied down by the time of August recess for Congress, he added. And during the break, surprise medical bill legislation came under well-funded social media attacks and buckled under the negative advertising.
The legislative calendar is tight for the rest of the year, and there are competing priorities -- such as drug pricing reform and keeping the government running -- that are easier to understand than out-of-network billing, Bettelheim said.
"How much oxygen that all sucks out of the room will also determine the fate of surprise billing," and there's a chance it will get rolled into a broader bill, he said. "It's going to be an interesting few months to see if this just collapses or gets rolled into something bigger."