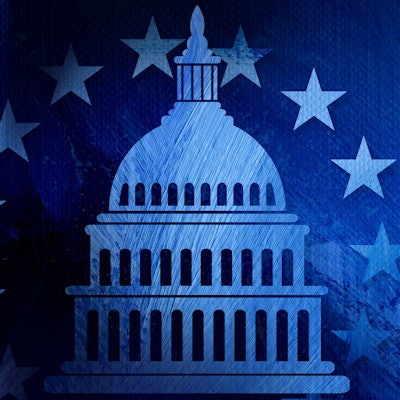 President Donald Trump signed off on $1.4 trillion U.S. year-end spending legislation on December 20 that included the Laboratory Access for Beneficiaries (LAB) Act and did not include legislation aimed at curtailing out-of-network charges, or surprise medical billing.
Per the LAB Act data reporting requirements on payments for lab services associated with the Protecting Access to Medicare Act of 2014 (PAMA) will be delayed for one year. Furthermore, an independent study will be commissioned on data collection and rate setting for lab services.
The LAB Act was designed to address cuts to payments for services associated with PAMA. Per the act, reimbursement rates set by the Centers for Medicare and Medicaid Services were based on payments reported by a small number of labs and were not representative, according to the American Clinical Laboratory Association (ACLA), which has been championing the LAB Act.
"As a result, reimbursement for key tests that seniors use to manage chronic disease have been drastically cut over the past several years," the ACLA said in a statement.
Reprieve on surprise billing
The spending legislation passed at the year's end did not include measures to rein in out-of-network charges, or surprise billing, directly to consumers for specialist services. More than 40 bills related to surprise billing have been reviewed in U.S. states and four were debated on the federal level this year.
Sen. Lamar Alexander (R-TN), Rep. Frank Pallone (D-NJ), and Rep. Greg Walden (R-OR) had unveiled a compromise agreement on December 8 that includes provisions enabling the government to set payment rates and an independent arbitration process for claim amounts over $750. The plan was to attach the proposal to spending legislation. The College of American Pathologists (CAP) has been lobbying against rate-setting by insurance companies and for an arbitration process.
Most pathology claims are less than $300, so the legislation would not have provided a path for pathologists to ensure fair payment, commented Dr. Jonathan Myles, chair of CAP's council on government and professional affairs. The compromise agreement had given insurers too much control over the process in CAP's view. CAP is also advocating that any bill should have standards for adequate provider networks.
"We think this is a very important issue, but we are pleased that more vetting will take place," Myles said in an interview.
End-of-year spending legislation also included a permanent repeal of the medical device tax, which was scheduled for resurrection in January 2020 after it was suspended for two years in early 2018. It also included $41.7 billion in funding for the National Institutes of Health, which reflects a $2.6 billion increase, and $6.4 billion for the National Cancer Institute, up by $296 million.