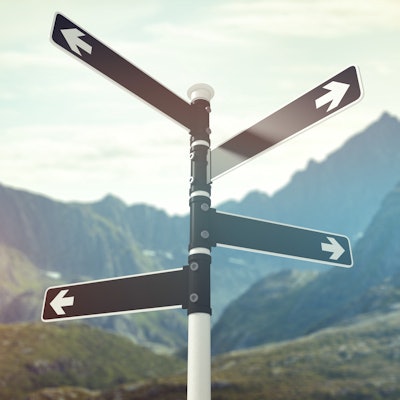 Updated guidance from the College of American Pathologists (CAP) and the American Society of Clinical Oncology (ASCO) on estrogen and progesterone receptor (ER, PR) testing in breast cancer patients provides a steer on handling ER-low-positive cases and holds immunohistochemistry (IHC) as the standard primary test, with no other assays recommended.
The guidance was published in the Archives of Pathology & Laboratory Medicine and the Journal of Clinical Oncology online January 13. It represents an update from the last version, which was published in 2010.
ER-positive is an increasingly common type of breast cancer, estimated to account for 79% to 84% of cases. The increase is due to a range of reasons, according to the panel that created the guideline, including variables related to the population (such as age, screening, and birth rate), as well as adherence to guidelines and newer detection methods.
Estrogen receptor testing is useful for guiding treatment with endocrine therapy, but the handling of ER-low-positive cases has been a tricky clinical question, and it was a key part of the review by the expert panel assembled by CAP and ASCO. Cases with at least 1% of immunoreactive tumor nuclei are still considered to be positive. However, the panel decided to create a new category, called "ER Low Positive," for samples in the 1% to 10% range.
"There is unequivocal evidence that patients with cancers devoid of ER expression do not benefit from endocrine treatment," wrote Dr. Kimberly Allison, director of breast pathology at Stanford University Medical Center, and colleagues. "The challenge has been and remains defining an ER expression cutoff that best segregates patients who may derive meaningful clinical benefit from endocrine therapy strategies from those who will not."
Laboratories are advised to set a standard operating procedure for those with tests in the 0% to 10% ER-positive range, outlining steps for confirming and adjudicating results, the authors advised.
"The utility of [PR] testing continues to be largely prognostic in the ER-positive population, but testing using principles similar to those used in ER testing is still recommended for invasive breast cancers," Allison et al wrote.
Comparison of CAP/ASCO guidance on ER/PR thresholds, invasive cancers
2010 guideline algorithm for ER/PR testing
2020 guideline algorithm for ER/PR testing
Positive for ER or PR if ≥ 1% of tumor cell nuclei are immunoreactive
Samples with 1% to 100% of tumor nuclei positive for ER or PR are interpreted as positive
Negative for ER or PR if < 1% of tumor cell nuclei are immunoreactive in the presence of evidence that the sample can express ER or PR (positive intrinsic controls are seen)
For reporting of ER (not PR), if 1% to 10% of tumor cell nuclei are immunoreactive, the sample should be reported as ER-low-positive
Uninterpretable for ER or PR if no tumor nuclei are immunoreactive and internal epithelial elements present in the sample or separately submitted from the same sample lack any nuclear staining
A sample may be deemed uninterpretable for ER or PR if the sample is inadequate (insufficient cancer or severe artifacts present, as determined by pathologist), if external and internal controls (if present) do not stain appropriately, or if preanalytic variables have interfered with the assay's accuracy
Clinicians should be aware of and be able to discuss with patients the limited data on ER-low-positive cases and issues with test results that are close to a positive threshold
Source: ASCO, CAP ER/PgR Testing in Breast Cancer Guideline Update,
Arch Pathol Lab Med
.
Time from tissue acquisition to fixation should be "as short as possible," the authors advised in a section on tissue handling requirements. They noted that the quality of hormone receptor testing has improved overall.
"While interlaboratory variability for ER and [PR] results has decreased, some variability continues to exist, emphasizing the need for continued publication of antibody- and method-specific results, guidance on best practices, and continued monitoring of pathologist scoring (readout) performance to improve reproducibility and reduce interobserver variation," Allison et al wrote.
Another change between the 2010 and 2020 versions of the guidance is that routine ER testing for patients with ductal carcinoma in situ (DCIS) without associated invasion is now recommended, whereas previously it was considered optional. This change was based on the availability of new studies showing its value in guiding use of endocrine therapies as a means of improving long-term outcomes. However, PR testing is still considered optional for DCIS.
Immunohistochemistry still only recommended test
As with the last version, the new guideline states that immunohistochemistry is recommended as the standard primary screening test, with no other tests recommended. The authors noted that there are "limited avenues" for validating new assays and platforms.
"While there are multiple studies that compare messenger RNA (mRNA) with IHC with relatively good agreement, the [expert panel] agreed that this was insufficient to recommend the assays," the authors wrote.
The authors acknowledged that a range of genetic tests are available, such as Oncotype DX (Genomic Health/Exact Sciences) and MammaPrint (Agendia); however, the new tests may be limited in predictive utility.
"In most cases, studies of these new assays established their clinical validity regarding their prognostic utility (outcome after a therapy) but were limited in their predictive utility in identifying patients expected to benefit specifically from endocrine treatment," Allison and colleagues wrote.