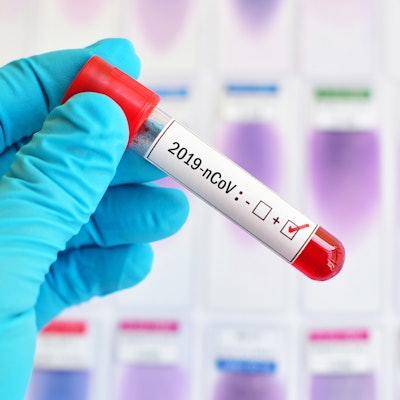 Arbor Vita has launched an open-platform COVID-19 antibody test called CoVisa.
The immunoglobulin G (IgG) assay will boost laboratories' testing capacity since it can be used with enzyme-linked immunosorbent assay (ELISA) systems, according to the firm. It has 100% sensitivity and 99.2% specificity, Arbor Vita said. The company has applied for an emergency use authorization for the test from the U.S. Food and Drug Administration (FDA).
There are currently 26,000 CLIA-certified laboratories in the U.S. capable of processing COVID-19 tests on ELISA systems, but 200 to 2,000 of those labs only use equipment from particular manufacturers. Arbor Vita's CoVisa can be used in the remaining labs that do not have these "closed" testing platforms.
The company expects to deliver 2 million tests by the end of June and plans to expand production to 1 million per day by the end of July, it said.