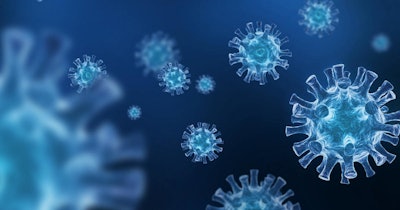 Alphadera Labs has received an emergency use authorization (EUA) for a COVID-19 test from the U.S. Food and Drug Administration (FDA).
The FDA awarded the EUA for the ALPHADx SARS-COV-2 RT-PCR Test. Under the terms of the EUA, Alphadera Labs can test for COVID-19 using the molecular diagnostic at its laboratory in Houston. The site is certified to perform high-complexity tests under the the Clinical Laboratory Improvement Amendments (CLIA) regulation of 1988.
Alphadera Labs received the EUA after evaluating its test on 60 clinical nasopharyngeal swabs specimens, half of which were positive. ALPHADx provided the same results, reporting 30 positive samples and 30 negative samples, as a "highly sensitive" FDA-authorized molecular SARS-CoV-2 test.
The EUA marks the first time the FDA has granted a new emergency use authorization to a molecular diagnostic test for SARS-CoV-2 since it cleared Discover Labs to run a COVID-19 test at its site in Austin, TX. The rate of new EUAs for COVID-19 molecular diagnostics has slowed since the FDA started limiting the pathway to a "small subset" of new requests last year.
At the time, the FDA said it would restrict the EUA pathway to diagnostic tests that are likely to have a significant benefit to public health or fulfill an unmet need, as well as to requests from or supported by U.S. government stakeholders.
The Alphadera Labs and Discover Labs tests are authorized for use in the detection of SARS-CoV-2 nucleic acid in nasal, nasopharyngeal, and oropharyngeal swab specimens. The tests are performed at a lab, use the well-established real-time reverse transcription polymerase chain reaction (rRT-PCR) approach, and are not specifically designed to detect new variants or pathogens other than SARS-CoV-2.
Both companies are based, and will perform testing, in Texas. Alphadera Labs is based approximately 150 miles away from Discover Labs in Houston. The Houston-based laboratory has been promoting a COVID-19 testing service since at least November 2020. The company was incorporated in Texas in August 2020.