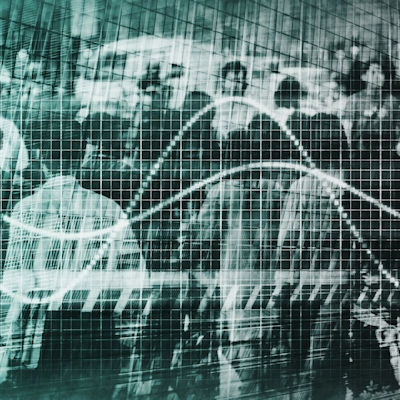 In testimony before Congress recently, U.S. Centers for Disease Control and Prevention (CDC) Director Dr. Robert Redfield stressed the importance of new coronavirus lab test reporting rules and the broader need for modernization of public health information collection.
Grilled on the spotty nature of COVID-19 testing during a House Appropriations Committee hearing on June 4, Redfield acknowledged shortcomings of public health data collection throughout the nation, with some states still using pen and pencil.
Redfield sees new data reporting rules for coronavirus lab tests as a step in the right direction for the CDC. By August 1, laboratories will need to comply with new demographic data reporting requirements for COVID-19 diagnostic tests, per guidance issued from the U.S. Department of Health and Human Services (HHS).
Published on June 4, the guidance implements a mandate included in the $2.2 trillion Coronavirus Aid, Relief, and Economic Security (CARES) Act, which provided a lifeboat for U.S. citizens and the economy during the COVID-19 pandemic. Per CARES, every laboratory that performs or analyzes a diagnostic test for SARS-CoV-2 must report every result to the HHS. Results must be reported "within 24 hours of results being known or determined, on a daily basis to the appropriate state or local public health department based on the individual's residence," according to the HHS.
The definition of laboratories includes traditional labs and nonlaboratory testing locations, and other facilities or locations offering point-of-care testing, including home tests.
Real-time data are needed to inform decision-making about the novel coronavirus as the country reopens and to help understand the impact on particular ethnic groups. Studies have indicated that African American and Latino demographic groups have been disproportionately affected by the coronavirus; reasons include underlying health conditions, lack of access to healthcare, and greater exposure due to jobs on the front lines that don't lend themselves to telecommuting.
"HHS and the entire Trump Administration are deeply concerned that COVID-19 is having a disproportionate impact on certain demographics, including racial minorities and older Americans," HHS Secretary Alex Azar said in a statement about the reporting rules. "High quality data is at the core of any effective public health response, and standardized, comprehensive reporting of testing information will give our public health experts better data to guide decisions at all levels throughout the crisis."
Data may be submitted through a number of channels. It may be provided to state or local public health departments, which then send information to the CDC. Alternatively, it may be filed with state or regional health exchanges and then routed to state or local public health departments and on to the CDC.
The HHS has asked that data be collected using health information technology certified to the Office of the National Coordinator 2015 edition certification criteria and that data transmission be managed electronically using HL7 electronic laboratory reporting implementation guides.
In a list of frequently asked questions about the new guidance, the HHS advised that providers that do not have electronic health records or lab information systems should make "every effort" to comply with the new standards and that reporting "should occur electronically."
The HHS advised that "any person or entity ordering a diagnostic or serologic test, collecting a specimen, or performing a test should make every reasonable effort to collect complete demographic information and should include such data when ordering a laboratory test."
If information is not available, ordering health providers, labs performing tests, and state public health departments should consider leveraging information resources to fill in the blanks.
Gaps in COVID-19 data
Good data on the impact of COVID-19 have been lacking. The CDC periodically updates case numbers, but not on a daily basis. On June 5, the agency updated its coronavirus tally to indicate more than 1.8 million confirmed cases and 108,000 deaths. However, in doing so, it noted that there were gaps in the data. Figures for the state of New York, for example, do not include counts for New York City and not all jurisdictions report confirmed and probable cases and deaths to the CDC, the agency advised.
The agency has provided information broken down by race/ethnicity, but also flagged gaps. What is available suggests that Black/non-Hispanic people accounted for 21.9% of cases and Hispanic/Latino for 32.9%.
"These data only represent the geographic areas that contributed data on race/ethnicity. Every geographic area has a different racial and ethnic composition," the CDC advised. "These data are not generalizable to the entire U.S. population."
During his recent testimony before Congress, Redfield said that never has it been more clear that the nation's public health IT infrastructure requires modernization to support and collect reportable, reliable, comprehensive, and timely data.
Data forms the backbone of any disease threat response, he said. Building a comprehensive data system across the nation will require a substantial investment, but when it is accomplished "it's going to be a goldmine," he said.