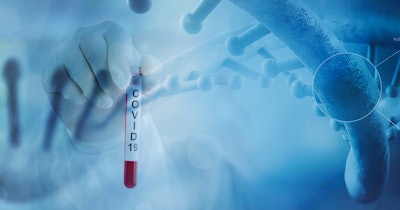 Anavasi Diagnostics on Monday announced that the U.S. Food and Drug Administration (FDA) has issued an emergency use authorization (EUA) for its AscencioDx COVID-19 Test and AscencioDx Molecular Detector.
The test provides results for the detection of SARS-CoV-2 RNA in 20 minutes, using proprietary assay chemistry to target multiple locations on the viral genome, Anavasi said.
"The AscencioDx COVID-19 Test covers 99.99% of all Omicron variants as well as prior variants of concern," Nelson Patterson, president and CEO of Anavasi, said in a statement.
According to the Redmond, WA-based firm, the affordability and portability of its AscencioDx system enables point-of-care molecular testing in numerous healthcare settings, including urgent care centers, mobile testing sites, assisted nursing care centers, and more.
Its testing technology and platform will enable the rapid development of tests to detect viral and bacterial targets, including influenza, respiratory syncytial virus (RSV), and sexual health-related strains, the firm said.
Its molecular detector uses reverse transcription loop-mediated isothermal amplification (RT-LAMP) technology and is reusable for at least 3,000 test cycles, Anavasi said, adding that the device has environment-related benefits and doesn't require batteries or electronic components to be thrown away after a single use.
The firm has raised more than $28 million to date, including $14.9 million announced in November 2021 from a contract with the National Institutes of Health (NIH) Rapid Acceleration of Diagnostics (RADx) initiative.