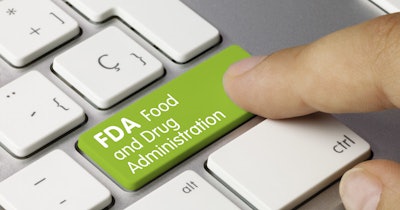 The U.S. Food and Drug Administration (FDA) has authorized Discover Labs to run a COVID-19 test at its facility in Austin, TX.
Discover Labs received the FDA emergency use authorization (EUA) for a real-time reverse transcription polymerase chain reaction (RT-PCR) test that is designed to detect RNA from the SARS-CoV-2 virus. Using technologies from Applied Biosystems and Thermo Fisher Scientific, Discover Labs extracts viral RNA from upper respiratory specimens and performs RT-PCR to detect evidence of SARS-CoV-2 infection.
To validate the test, Discover Labs used it on 150 randomly chosen positive and negative nasopharyngeal swab specimens that it had previously tested at its facility. The results were fully aligned with the findings of the comparator assay, with Discover Labs' test identifying 57 positive and 92 negative samples. Discover Labs excluded one sample from the analysis because the comparator assay delivered an invalid result.
Under the terms of the EUA, Discover Labs can run the COVID-19 test at its Austin facility, which is certified to perform high complexity tests under the the Clinical Laboratory Improvement Amendments (CLIA) regulation of 1988. The test is for prescription use only and the EUA is limited to the duration of the declaration that circumstances justify the emergency use of in vitro diagnostics to detect COVID-19.
The EUA comes at a time when the FDA is moving away from emergency use authorizations of COVID-19 tests. In September, the administration changed its policy, limiting the EUA pathway to a "small subset" of new requests and encouraging developers to use its 510(k) and de novo pathways. The pace of new EUAs for molecular diagnostics and other COVID-19 tests has slowed since the change in policy.
Discover Labs' assay is one of 13 COVID-19 molecular diagnostics granted an EUA this year. Overall, 277 molecular diagnostic COVID-19 have EUAs. Generally, the FDA's policy is to use the pathway for tests that are likely to have a significant benefit for public health—for example, because they use new technology or fulfill an unmet medical need.
Other COVID-19 molecular diagnostics granted EUAs by the FDA this year include the Lucira by Pfizer COVID-19 & Flu Home Test, a nonprescription, home-use test designed to detect and differentiate between SARS-CoV-2 and two forms of influenza.
Discover Labs offers its COVID-19 test alongside panels that detect urinary tract infections and skin and soft-tissue infections. The company also provides women's health tests and a respiratory pathogen panel.