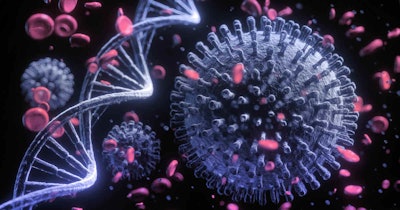 The U.S. Food and Drug Administration (FDA) last week granted emergency use authorizations (EUAs) for two separate point-of-care (POC) assays for SARS-CoV-2 developed by Tangen Biosciences and SD Biosensor, respectively.
Both tests are limited to CLIA-certified laboratories that meet requirements to perform high-, moderate-, or waived-complexity tests and are authorized for POC use in patient care settings operating under a CLIA certificate of waiver, certificate of compliance, or certificate of accreditation.
The TangenDx SARS-CoV-2 Molecular Test, which runs on TangenDx's GeneSpark nucleic acid amplification systems, detects SARS-CoV-2 nucleic acid in nasopharyngeal, mid-turbinate, and anterior nasal swab specimens from individuals suspected of having COVID-19.
SD Biosensor's Standard Q COVID-19 Ag Test 2.0 is a lateral flow immunoassay that detects nucleocapsid protein antigen from SARS-CoV-2 in direct anterior nasal swab specimens collected from symptomatic individuals within the first six days of symptom onset when tested at least twice over three days with at least 48 hours between tests. This test is also authorized for use in asymptomatic people when tested at least three times over five days with at least 48 hours between tests.
The rate of new EUAs for COVID-19 molecular diagnostics has slowed since last year, when the FDA changed its policy to limit EUA requests and supplemental EUA requests for diagnostic tests that are likely to have a significant benefit to public health or fulfill an unmet need, supplemental EUA requests for previously authorized tests, and requests from or supported by U.S. government stakeholders. The FDA instead encourages developers to use "traditional premarket review pathways" for authorization.