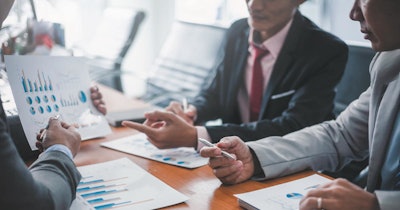 Lucira Health's share price more than tripled on Monday after confirming that it has filed for bankruptcy and is seeking a strategic partner.
The company's filing for bankruptcy occurred only days before the U.S. Food and Drug Administration (FDA) on Friday granted it the first emergency use authorization (EUA) for an over the counter (OTC) at-home diagnostic test that can differentiate and detect influenza A and B and SARS-CoV-2.
"Unfortunately, we were unable to bridge what became a protracted authorization cycle time within our current capital structure, and it remained unclear to us when the regulatory authorization would come through, despite working closely with FDA," Erik Engelson, president and CEO of the firm, said in a statement. "The Lucira COVID-19 & Flu Home Test would have been especially useful during the recent, severe respiratory season, and we had produced inventory for an anticipated autumn 2022 launch."
Lucira Health added that it is seeking a strategic or financial partner for the resumption of manufacturing and development of additional home diagnostic testing products.
On the back of its announcement Monday, the firm's shares rose more than 275% to $.52 in afternoon trading on the Nasdaq.
On Friday, Jeff Shuren, director of the FDA's Center for Devices and Radiological Health, said that the authorization of the COVID-19/flu test was a "a major milestone in bringing greater consumer access to diagnostic tests that can be performed entirely at home."
In individuals with symptoms, the Lucira COVID-19 & Flu Test correctly identified 99.3% of negative and 90.1% of positive influenza A samples; 100% of negative and 88.3% of positive COVID-19 samples; and 99.9% of negative influenza B samples, the FDA said.
Earlier this year, Lucira Health announced that it had applied for authorization of the test. The molecular, single-use test fits in the palm of the hand, runs on two AA batteries, and with one shallow nasal swab provides a positive or negative result for COVID-19, flu A, or flu B in less than 30 minutes.
Last November, the firm also launched Lucira Connect, an online service in partnership with Pfizer that includes at-home testing for COVID-19 and access to treatment as well as medical advice. "Prescription and fulfillment over telehealth is convenient and safe," Engelson said on Monday.