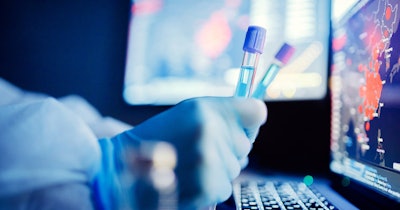 Chembio Diagnostics on Monday announced it has applied to the U.S. Food and Drug Administration (FDA) for a CLIA waiver for its DPP HIV-Syphilis System.
Chembio said that its multiplex, single-use DDP HIV-Syphilis System can simultaneously detect antibodies to HIV types 1 and 2 and Treponema pallidum, the bacteria that causes syphilis.
In combination with its Micro Reader Analyzer and a 10-microliter blood sample, the system lets clinicians diagnose patients while they are still under care at testing locations, Chembio added.
The firm noted that according to the Centers for Disease Control and Prevention (CDC), co-infection rates of HIV and syphilis are on the rise; individuals with an active syphilis infection have an estimated two- to five-fold increased risk of contracting HIV if exposed to that virus.